Grey Leaf Banarasi Saree, has an embellished border Blouse Piece. Pure Katan Silk/Banarasi Rangkat Saree. Elegance and poise. Graceful, respectful, majestic, bearing a sense of modest pride. Beautiful, inside and out. Prithacrafts beings you exotic and lavish collection for you to wear premium clothing which has been master crafted by skilled makers of Varanasi India. A Banarasi sari is a sari made in Varanasi, an ancient city which is also called Benares (Banaras). The saris are among the finest saris in India and are known for their gold and silver brocade or zari, fine silk and opulent embroidery. The saris are made of finely woven silk and are decorated with intricate design, and, because of these engravings, are relatively heavy.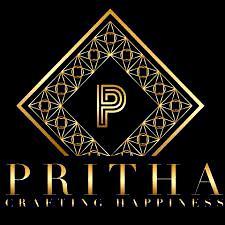 Color – A beautiful shade of Grey Leaf Banarasi Saree
Technique – An enduring Kadhua weave. The elaborate and laborious Kadwa (Kadhua) technique involves hand-weaving each motif separately. It takes longer on the handloom, but makes a more robust pattern, which stands out on the fabric.
Fabric – Soft as butter, Pure Katan silk by Lustorous Silk
Specialty – This saree is sheer beauty with refined grace and dignity. An absolute charmer in Roopa Sona or Gold and Silver zari and kadhua bootas.
Prithacrafts Promise – Pure Banarasi Handloom. Banarasi
Purity & Luxury – Combination of Pure Silk & Softness
Prithacrafts Instagram | Prithacrafts Facebook | Prithacrafts Google Business
Their special characteristics intricate intertwining floral and foliate motifs, kalga and bel, a string of upright leaves called jhallar at the outer, edge of border is a characteristic of these saris. Other features are gold work, compact weaving, figures with small details, metallic visual effects, pallus, jal (a net like pattern), and mina work. The saris are often part of an Indian bride's trousseau. Depending on the intricacy of its designs and patterns, a sari can take from 15 days to a month and sometimes up to six months to complete. Banarasi saris are mostly worn by Indian women on important occasions such as when attending a wedding and are expected to be complemented by the woman's best jewelry.